Regular price
$70.00 USD
Sale price
$70.00 USD
Unit price
per
Sale
Sold out
Monotone design like French toile♡
Just the right size for a lesson bag, and plenty of room for lesson wear and pointe.
The corners have a core and the bag can stand on its own, so it is convenient when carrying a PC for commuting to work or school.
The position of each print is different, so you can enjoy seeing where the sheep, dogs, and horses are.
There are 1 outside pocket and 2 inside pockets, and the storage capacity is outstanding!
There is a magnetic button in the center.
When there is little luggage, you can fold it with the side button.
Size Width 40cm x Length 30cm x Width 15cm 
Handle length about 20cm
Neoprene80%,Polyester20%
Made in China
If it gets dirty, please wash it gently with cold water.
Share
View full details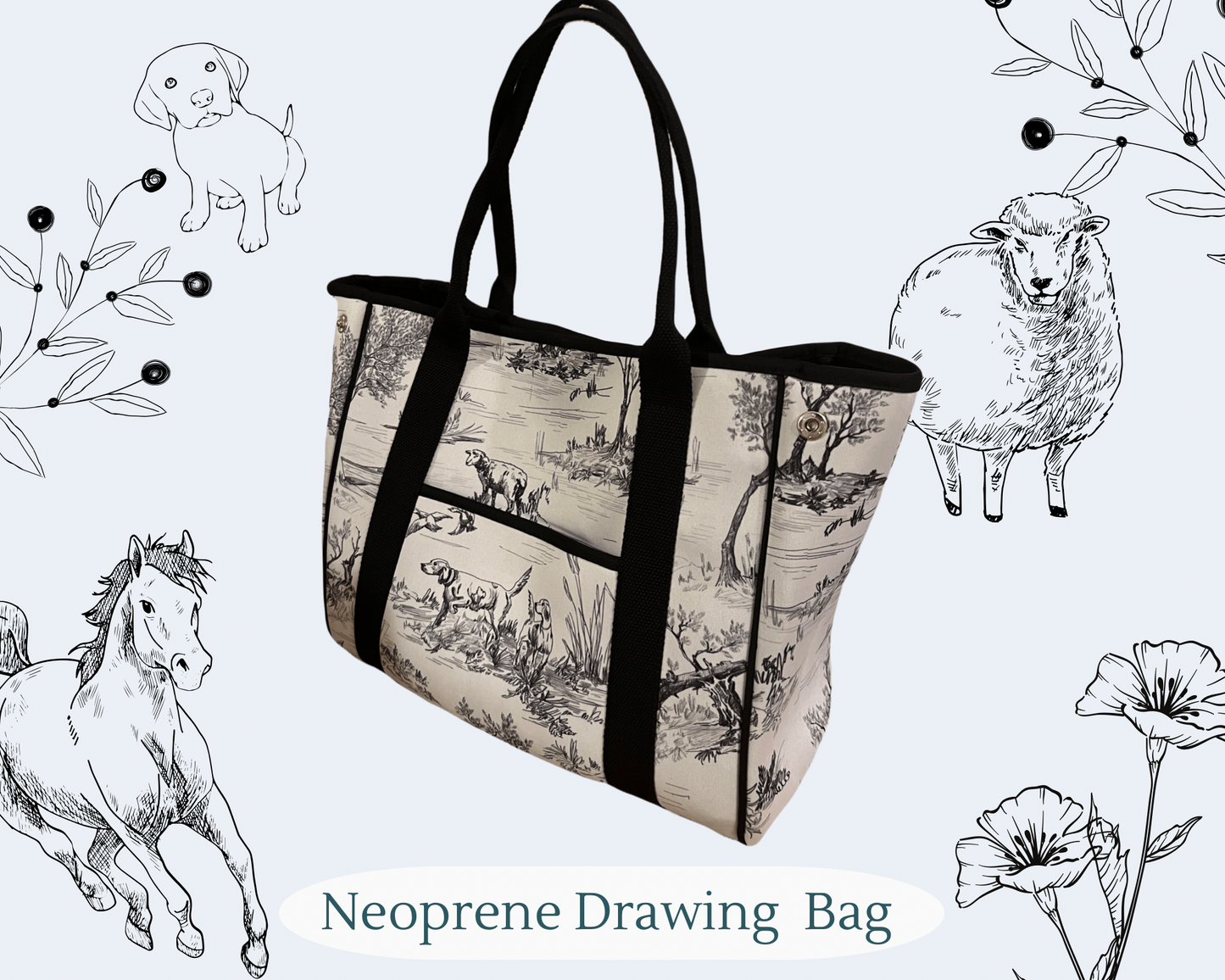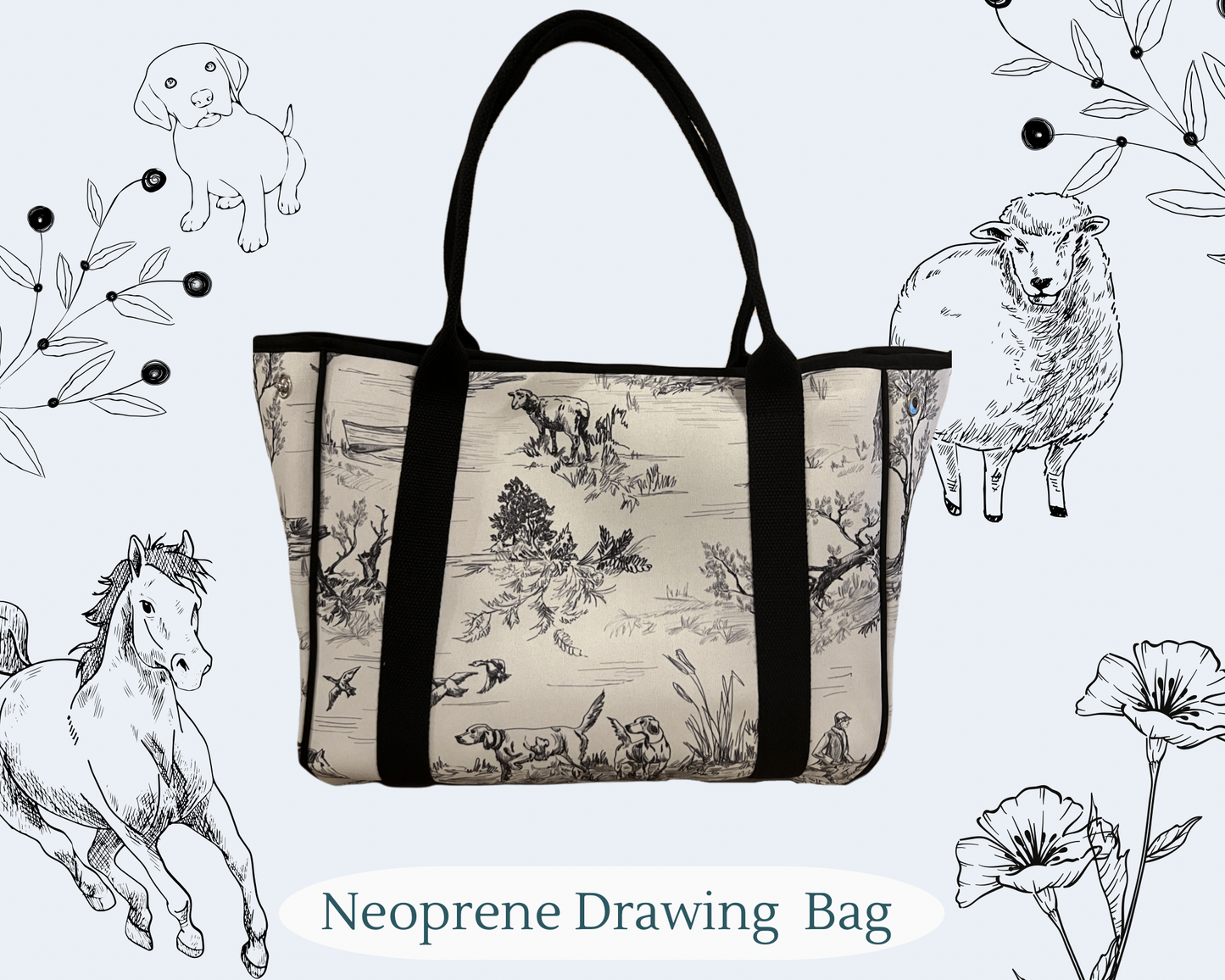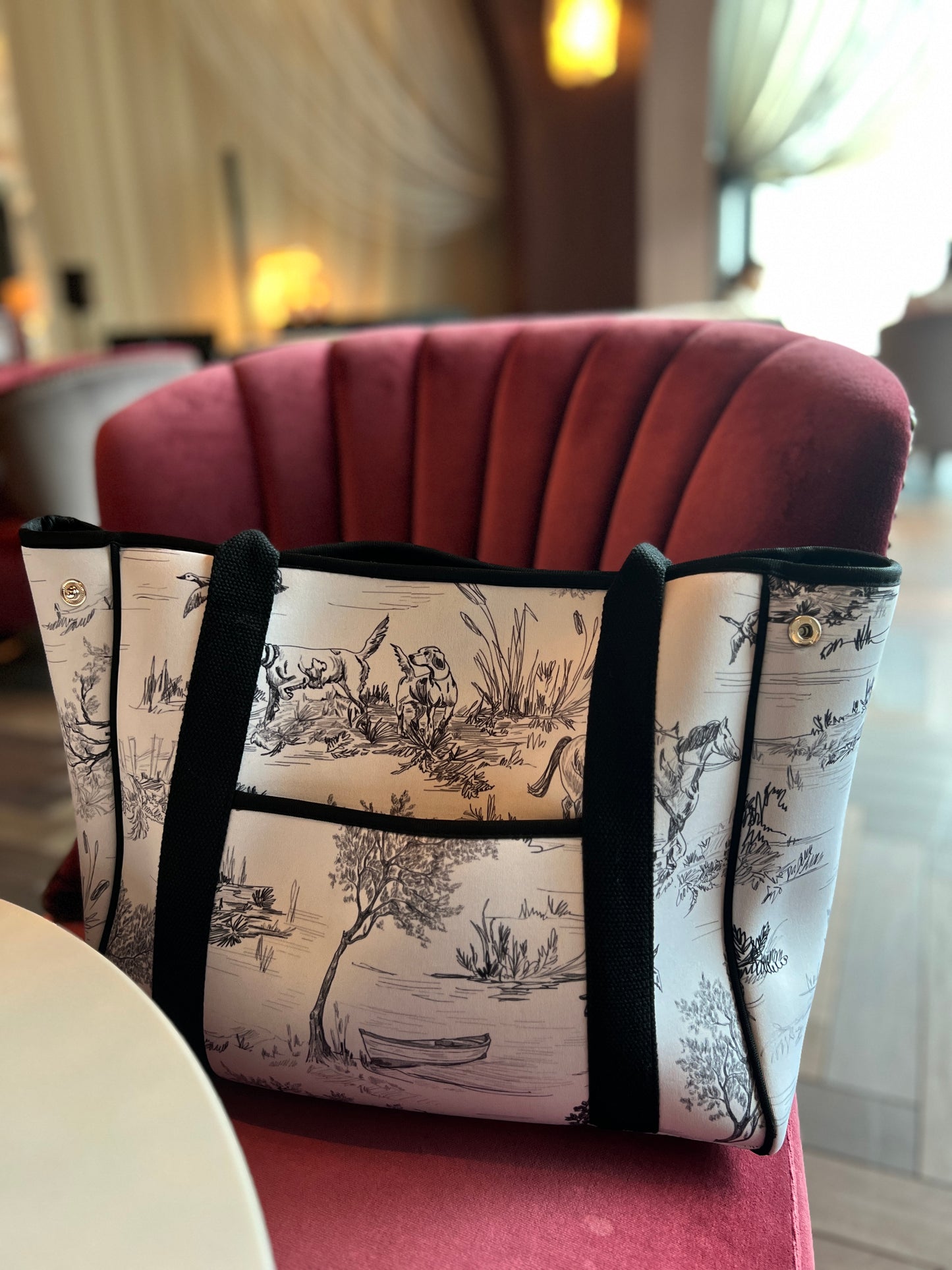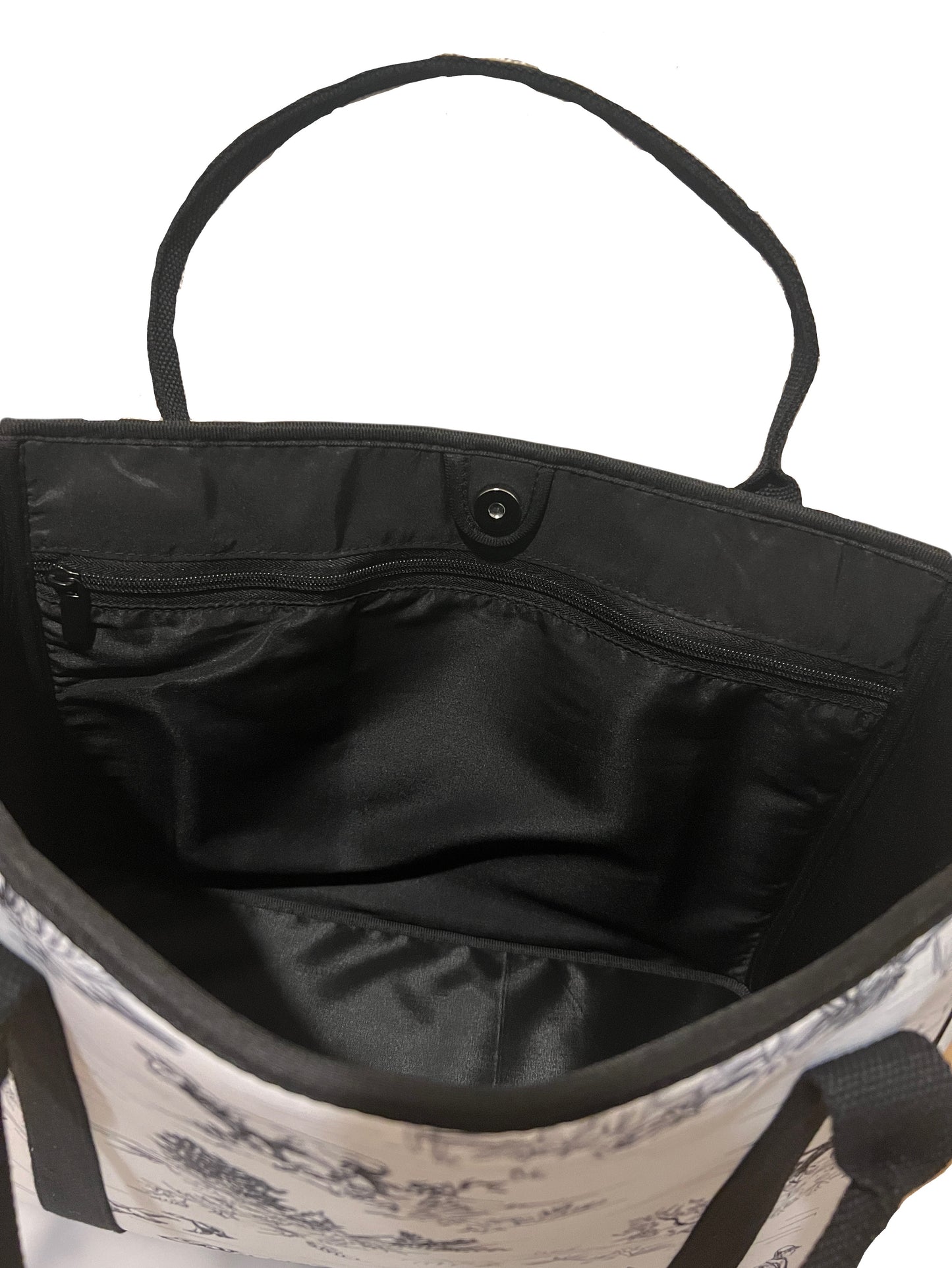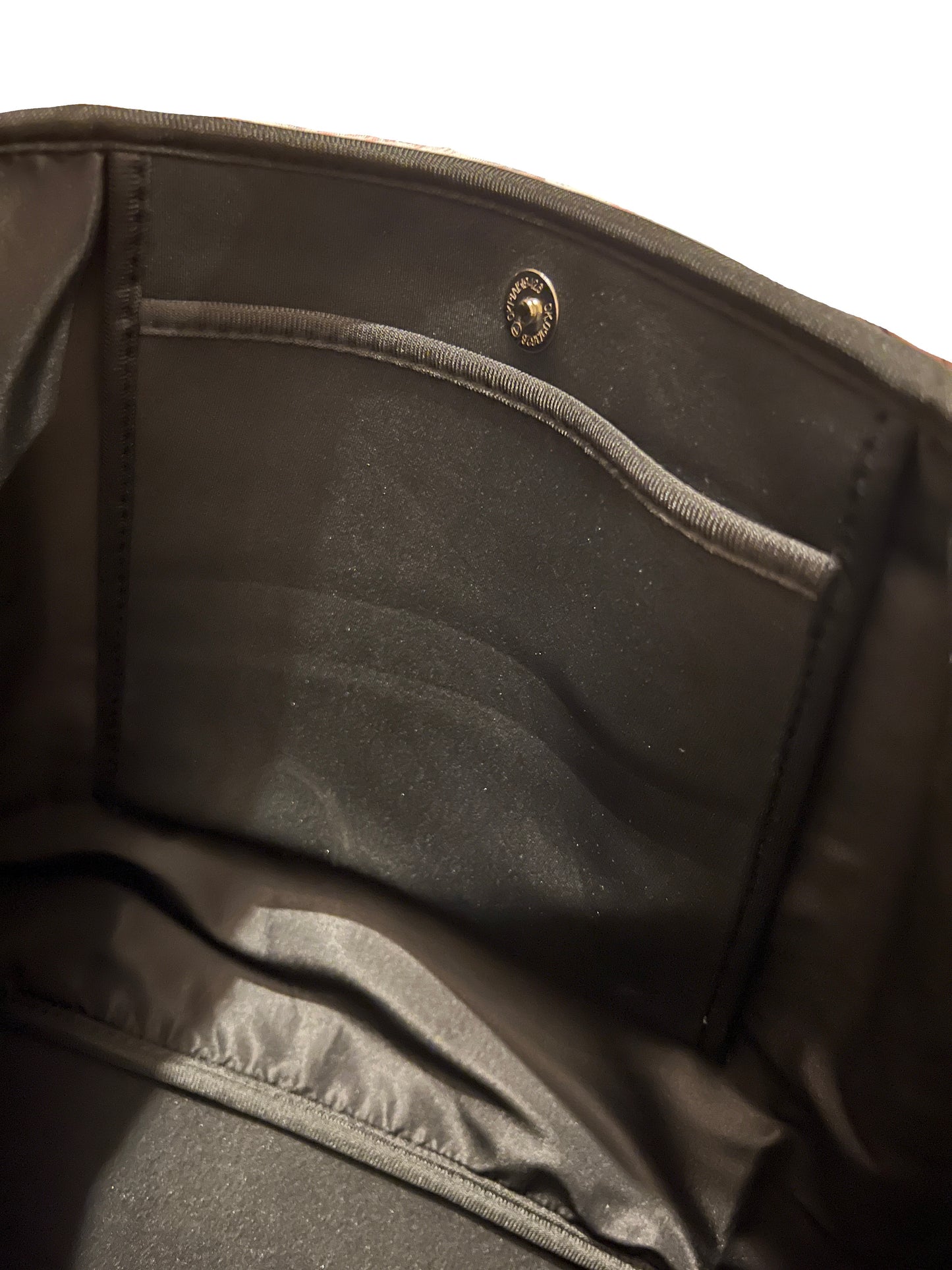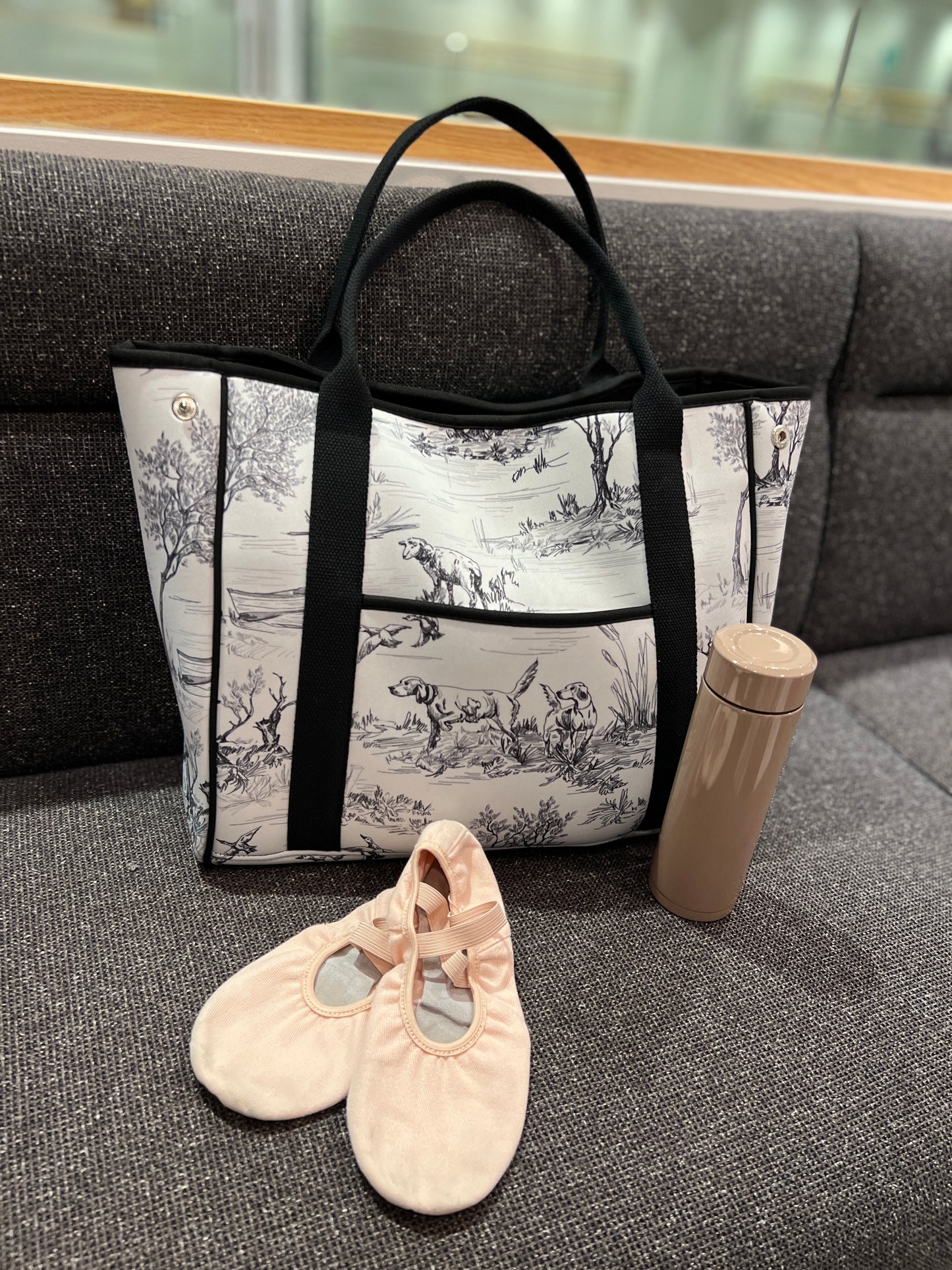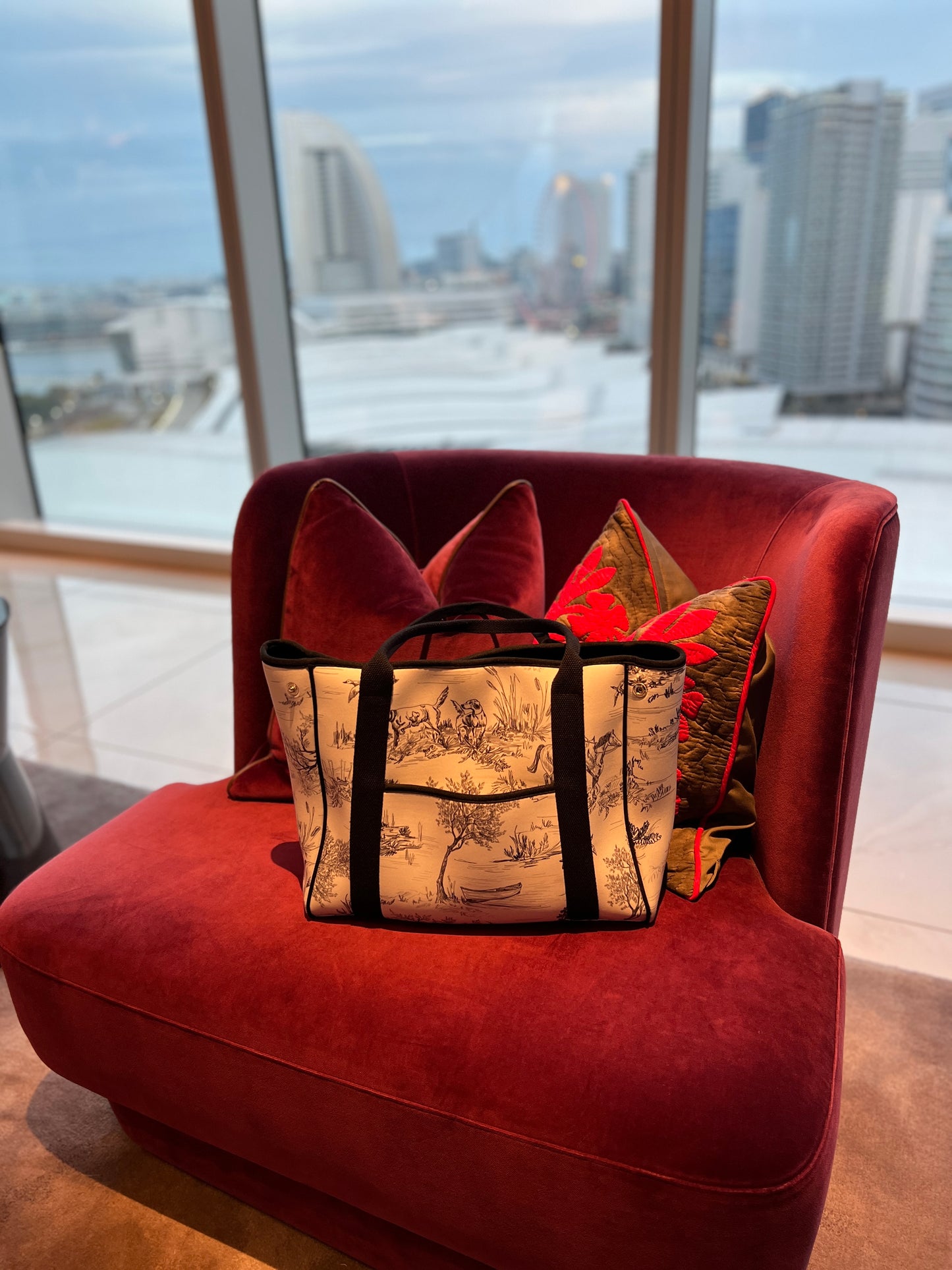 Neoprene Drawing Tote Bag
内ポケットやマグネットボタン、付属の中敷きなど使いやすかったです。
ビミョーに中敷きのサイズが大きいのかぴったりハマりませんが、許容範囲です。
ただ、想像してたよりも少し重かったです。
1つ1つプリントの位置が違うのは理解していますが、お写真のように表側に動物が欲しかったのに植物多め、裏面には動物多めで、そこが残念でした。
が、全体的には満足のいく商品です!
使いやすい
荷物が多いときもたくさん物が入って良いのですが、荷物が少なくてもサイドボタンをとめるとペチャんとならず形がきれいなので、いつでも使っています。
内ポケットのチャックがついているポケットがサイド全面にあって大きく、使い勝手が良いです。
レッスンのときだけでなく、汚れがちな子供とのお出かけにも洗えるので躊躇なくオムツや水筒などポイポイ入れれるので助かっています。
ポケットの配置や持った感じが使いやすいです。 ボタンを止めると三角ぽくエレガントになるのでオシャレ用としても使っています。 水洗い出来るのも嬉しいです。