Regular price
$31.00 USD
Sale price
$18.00 USD
Unit price
per
Sale
Sold out
Lavender&White Lace Tops

Soft lavender color x white lace top.
The lace part is soft and has a flower lace pattern♡
(*The skirt in the image is sold separately)

Waiting time before the lesson, warm-up time,
As a light top for teaching teachers.

You can easily wear it over a camisole, etc. during lessons.
This is a top that you can wear without feeling sticky until your body warms up a little, such as those whose shoulders get cold in the summer air conditioning.

The body is made of leotard fabric, which is very soft and sweat dries easily, so it is a multi-top that can be worn not only for ballet but also for sports bras such as yoga, gym, and pilates.

The sleeves are not too tight like a leotard and are easy to put on and take off.

No bra pocket.


Please select the size below by referring to the horizontal cm of your tops, etc.

Height/bust/hip/flat bust/flat length (from the U-line edge of the fabric)
XS (No. 5) 145~150 cm/ 77 / 78~85 / 36 / 41
S (Size 7) 150~160cm / 80 / 82~90 / 37 / 42
M (No. 9) 155~168cm / 83 / 87~95 / 38 / 43
L (No. 11) 165~175 cm/ 86 / 92~100 / 39 /44

Body: 80% nylon, 20% spandex
Lace: 92% nylon, 8% spandex

made in foreign countries


*Before purchasing, please be sure to read the "Please Read Before Purchasing" section at the top of the product column.

*Please feel free to contact us by email for size inquiries before purchasing.(Please enter the product name, three sizes, height, weight, and other brand sizes for your inquiry.)

*The lace part is very delicate, so please be careful not to pull the lace itself.

*Please wash by hand or put it in a net.

*If it is wet after a lesson or after washing, the color will easily transfer, so please put it in a separate bag.We recommend cleaning and drying as soon as possible.Please avoid the dryer.


Thank you for your understanding.
Share
View full details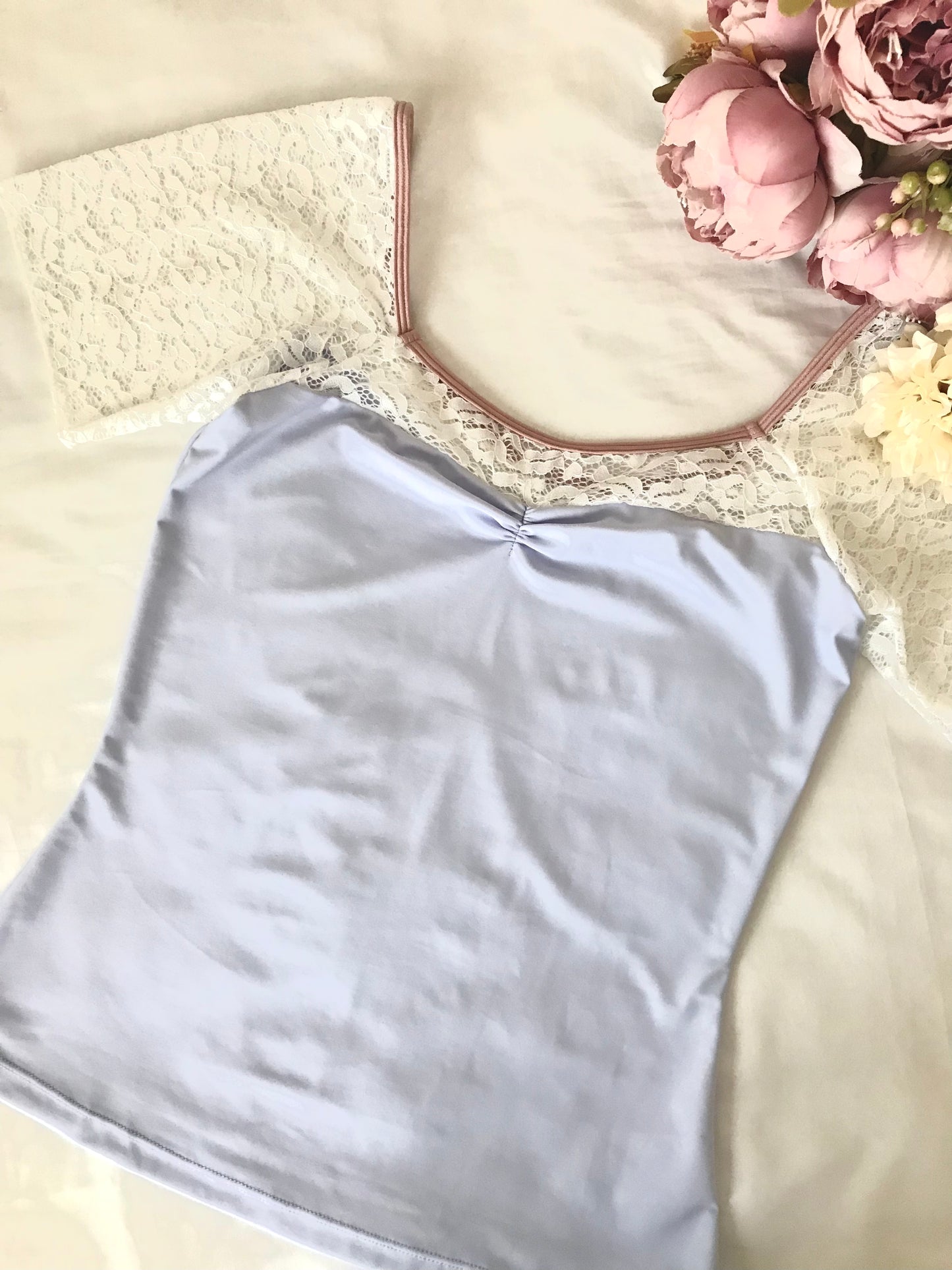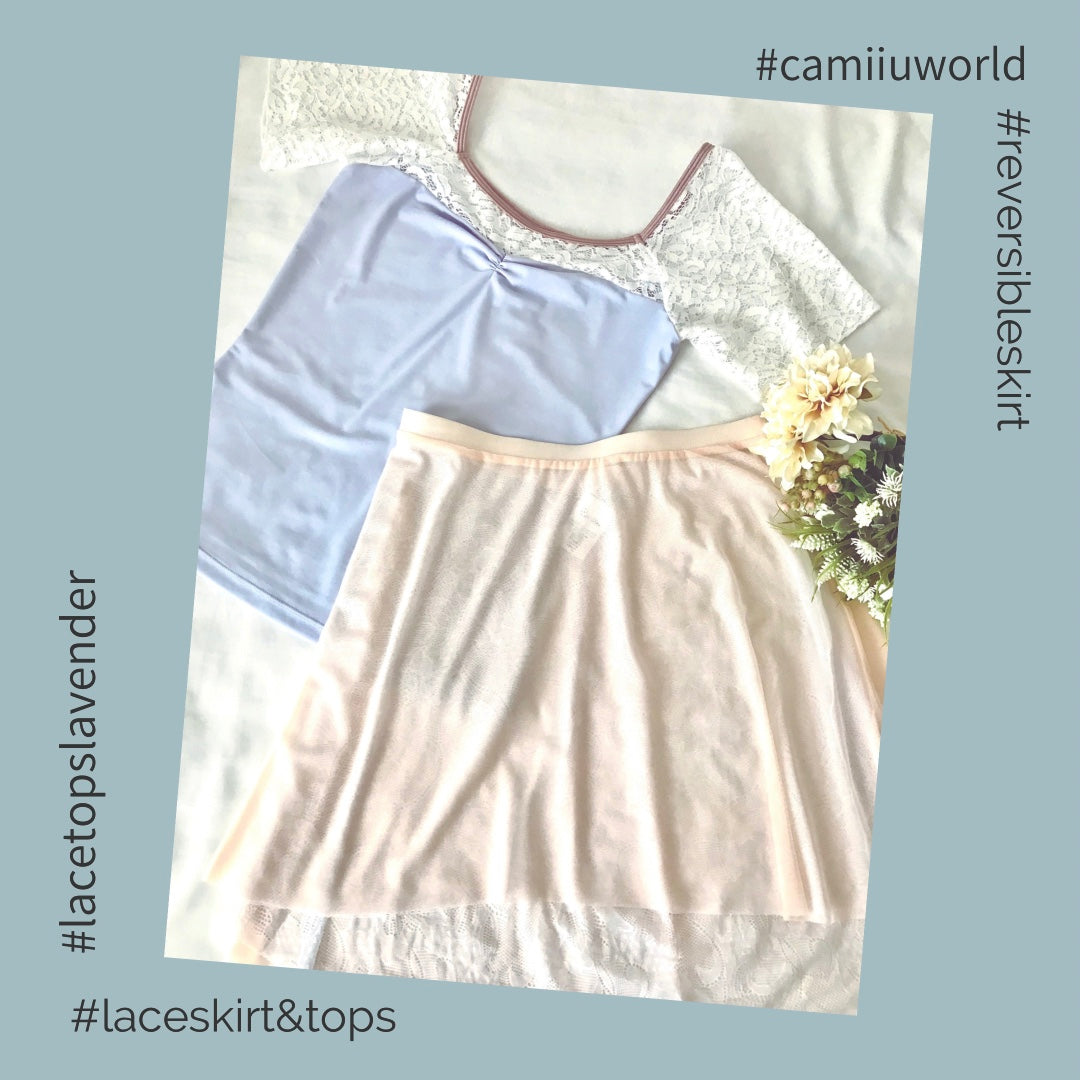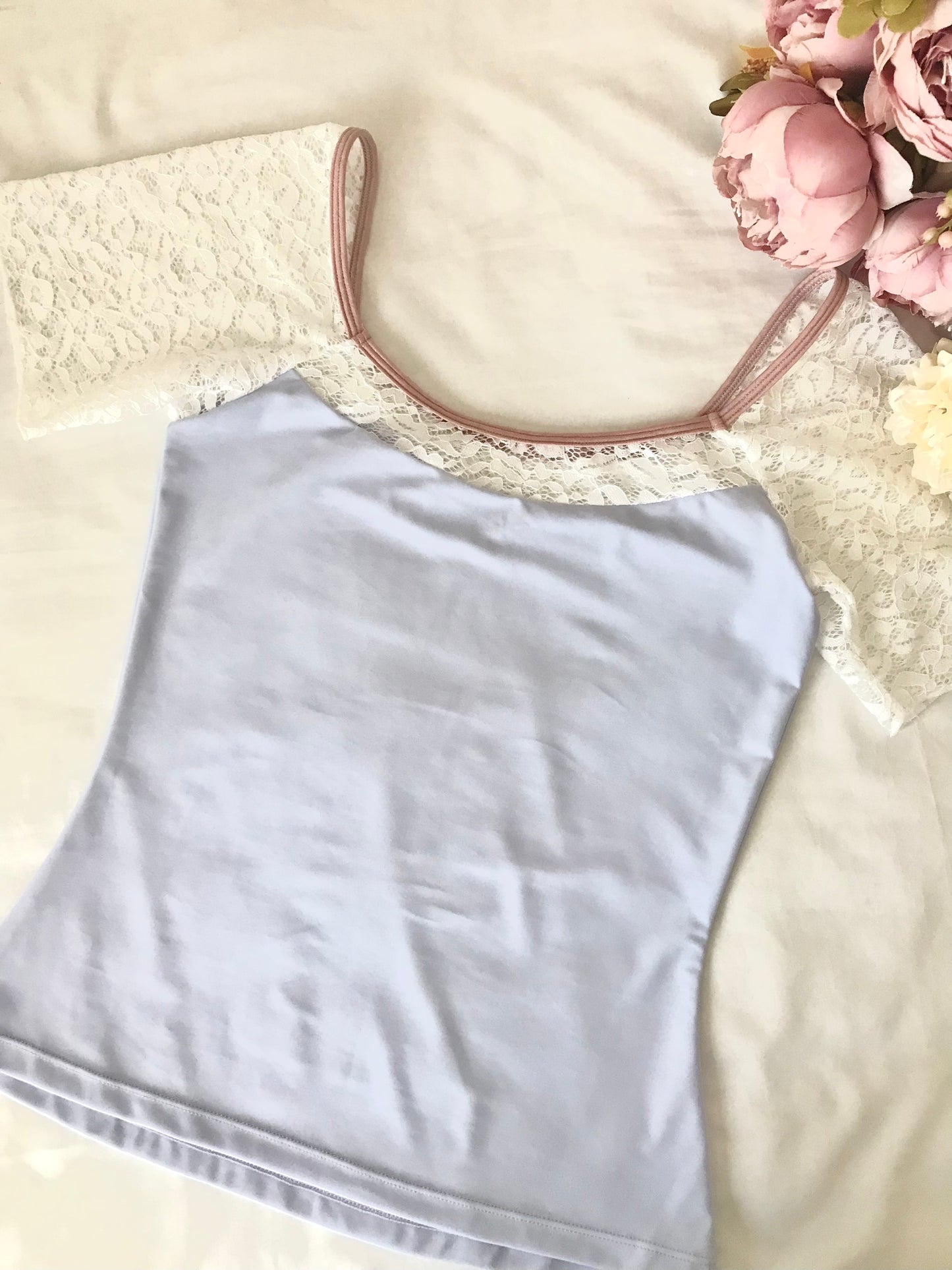 着やすい♡
サラッとした生地でとても着やすいです。
Tシャツよりきちんと感があるのも嬉しいです。
着やすいトップス
レオタード生地がサラッとしていて、気持ちいいです。
袖のレース部分はゆとりがあり、伸縮性もあるので、脱ぎ着しやすいです。
平置き画像しかなく、着用感がわからなかったので、他のレオタードのように、スタッフさんの着用イメージがあると良かったです。
大人バレエでレオタードはほとんど着ていないので、このような半袖トップスの種類が増えると嬉しいです。