Regular price
$41.00 USD
Sale price
$41.00 USD
Unit price
per
Sale
Sold out
Reversible lace skirt (smoky blue)
Pull-on skirt with elegant lace.
I dyed it in smoky blue color!
The lace is light purple in color and soft.
She looks mature and can be coordinated with her character for rehearsals and other occasions♡
Choose from two different colors to suit your mood and your leotard, whether it's the lace side or the plain mesh side♪
We carefully selected the softness and lightness of the fabric, and made it again and again to create beautiful lines.All colors are original! !
*There are no plans to resell it because it will not be dyed in the same color.
It will end as soon as it is sold out.
The designer's original skirt is a must-have product♡
Please choose the size below by referring to the skirt you have laying flat.
*It will be a size that stays slightly below the waist.
If you want to wear it with a narrow waist, please try down a size.
Height cm / Hips / Flat waist / Skirt length front/back
XS  145~150cm /  78~85 / 31 / 35
・
46
S  150~160 cm/ 82~90 / 32 / 36
・
47
M  155~168 cm/  87~95 / 33 / 37
・
48
L  165~175 cm/ 92~100 / 34/ 38
・
49
80% nylon, 20% spandex
made in foreign countries
Since it is a reversible type, please remove the tag on the waist before using.
*Be sure to check the "Please Read Before Purchasing" section at the top of the product column for advice on size and before purchasing.
*For size inquiries, please contact us by e-mail other than mobile phone.(Please enter the product name, three sizes, height, weight, and other brand sizes for your inquiry.)
*The lace part is very delicate, so please be careful not to pull the lace itself.
*Since it is a very delicate fabric, please wash it by hand or put it in a net.
*If it is wet after a lesson or after washing, the color will easily transfer, so please put it in a separate bag.We recommend cleaning and drying as soon as possible.Please avoid the dryer.
Thank you for your understanding.
Share
View full details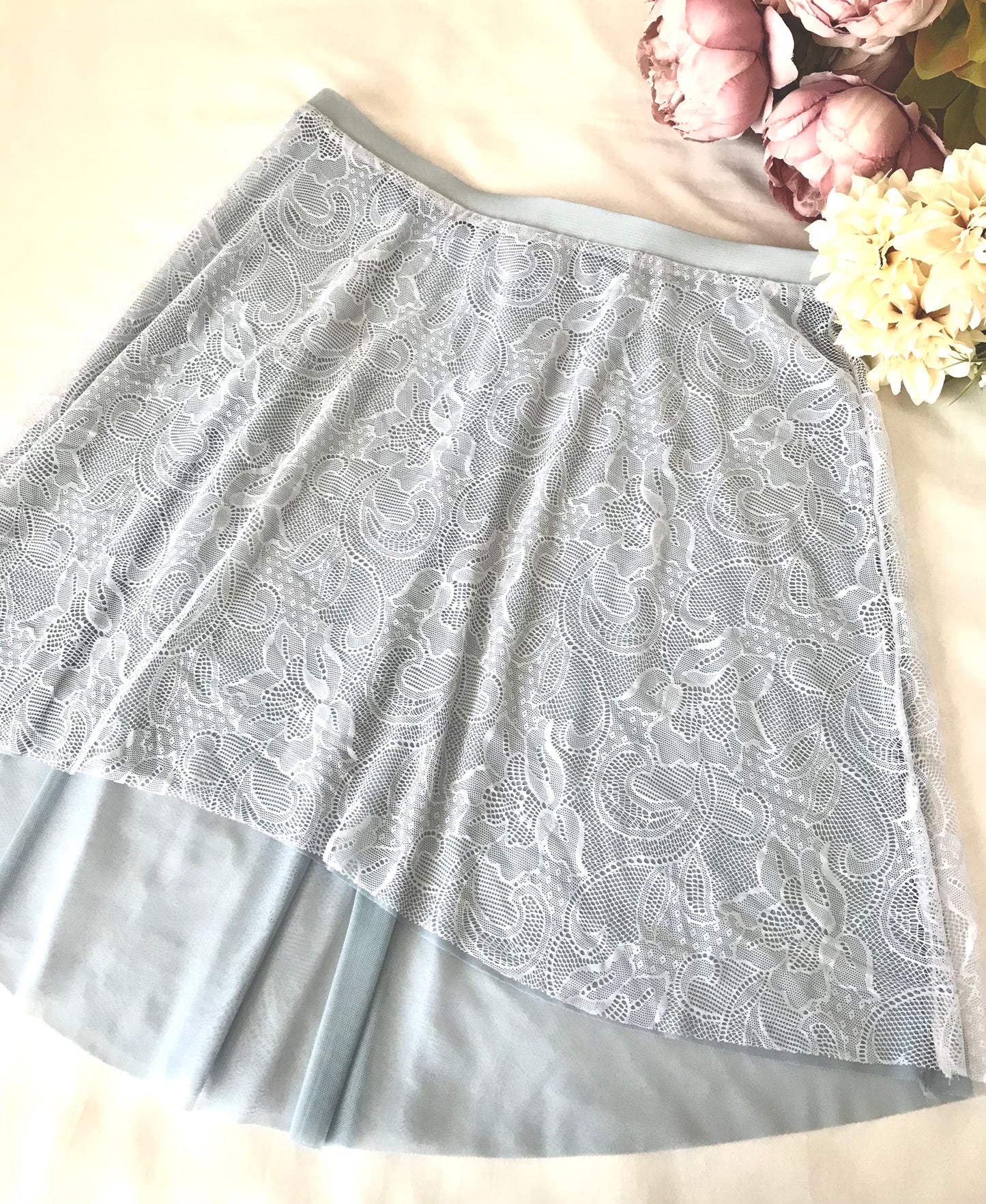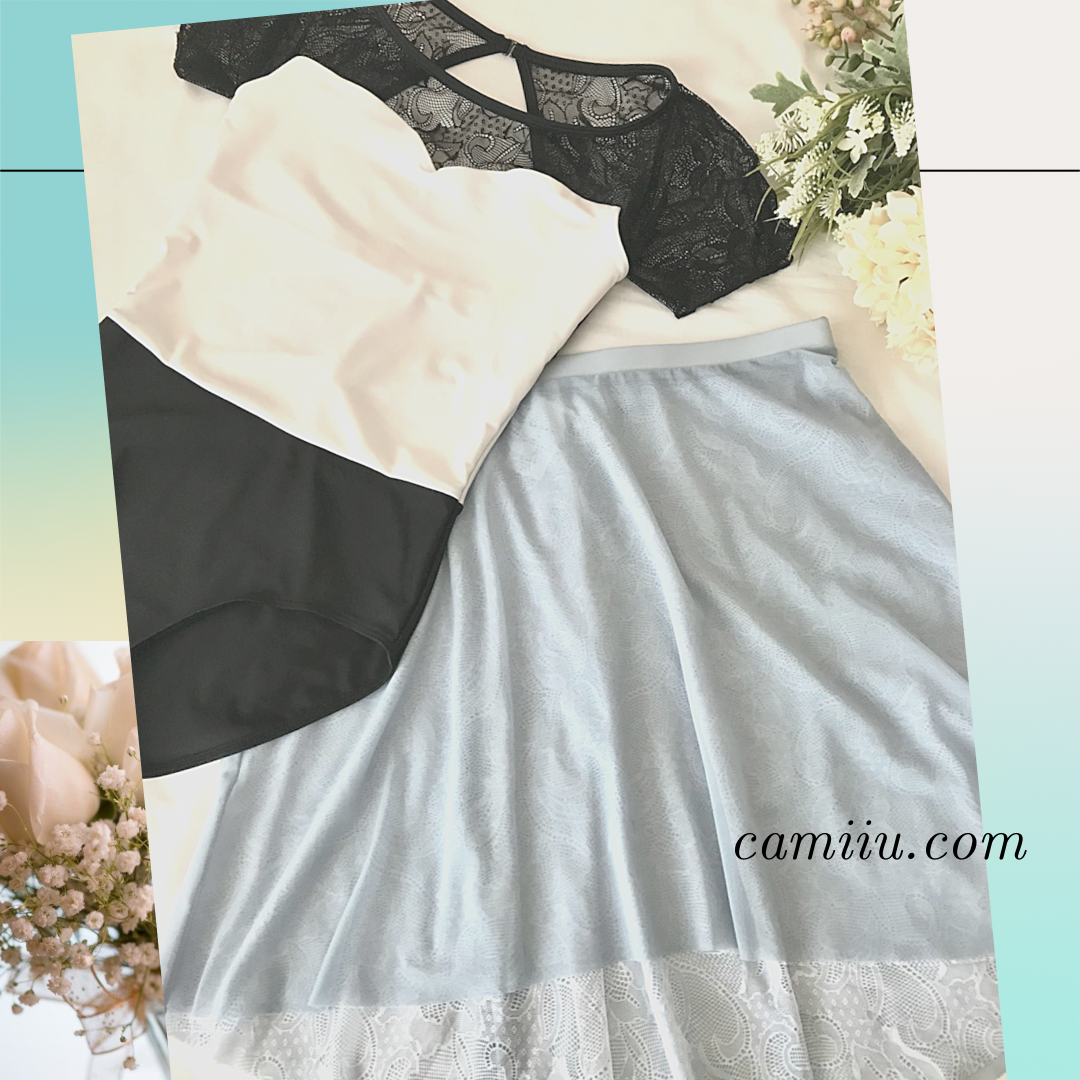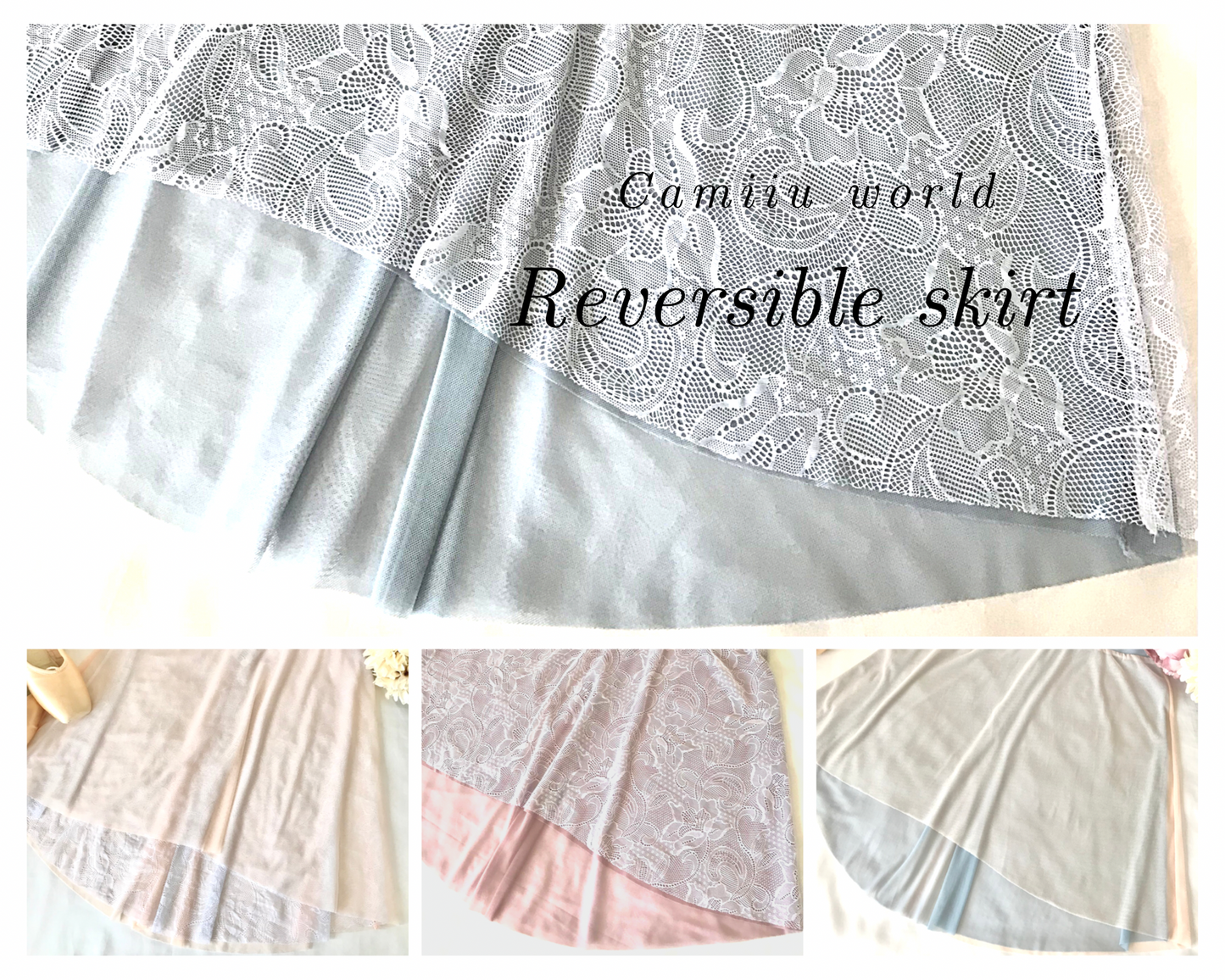 レースが好きなのと色が好みなので買ってみました。 前後で長さが違うので足が長く見え、踊っていると動きが綺麗に見えます。 生地が柔らかく気分も上がります。ウエストも贅肉がはみ出ないので大人には嬉しいデザインです。 再販しないということなので間に合って良かったです。
褒めてもらえるスカート
レッスンで周りの人から高評価いただきました。
162cm 青系のSサイズスカート、前は膝上で脚のチェックOK。
白っぽく感じるニュアンス色のレースと青み生地のリバーシブルで、レオタードに合わせてコーディネートを楽しめます。毎月数回使って半年以上、柔らかいのに生地の傷みはありません。今後も頼りにしています。