Regular price
$61.00 USD
Sale price
$61.00 USD
Unit price
per
Sale
Sold out
French toile, elbow length sleeve leotard.
If you squeeze the chest inside, it becomes a gathered decollete.
The line is designed so that the décolleté line can be seen beautifully without squeezing.
The sleeves have small frills as an accent♡
The silver on the edge is also classy and elegant.
 Height cm / Bust / Hips
S (size 7) 150~160 / 80 / 82~90
M (No. 9) 158~165 / 83 / 87~95
L (size 11) 165~175 / 86 / 92~100


Body: 80% nylon, 20% spandex
made in foreign countries
Share
View full details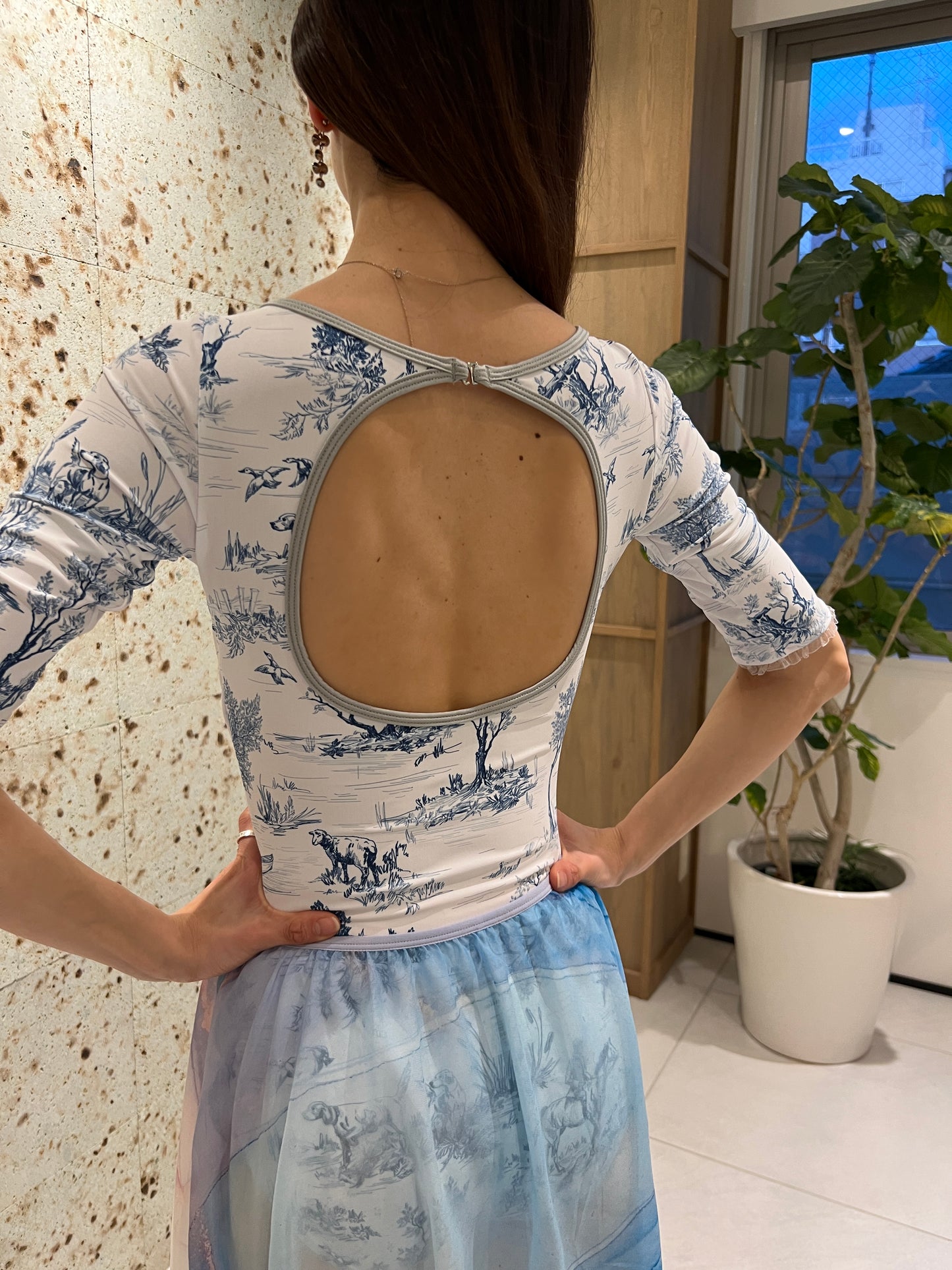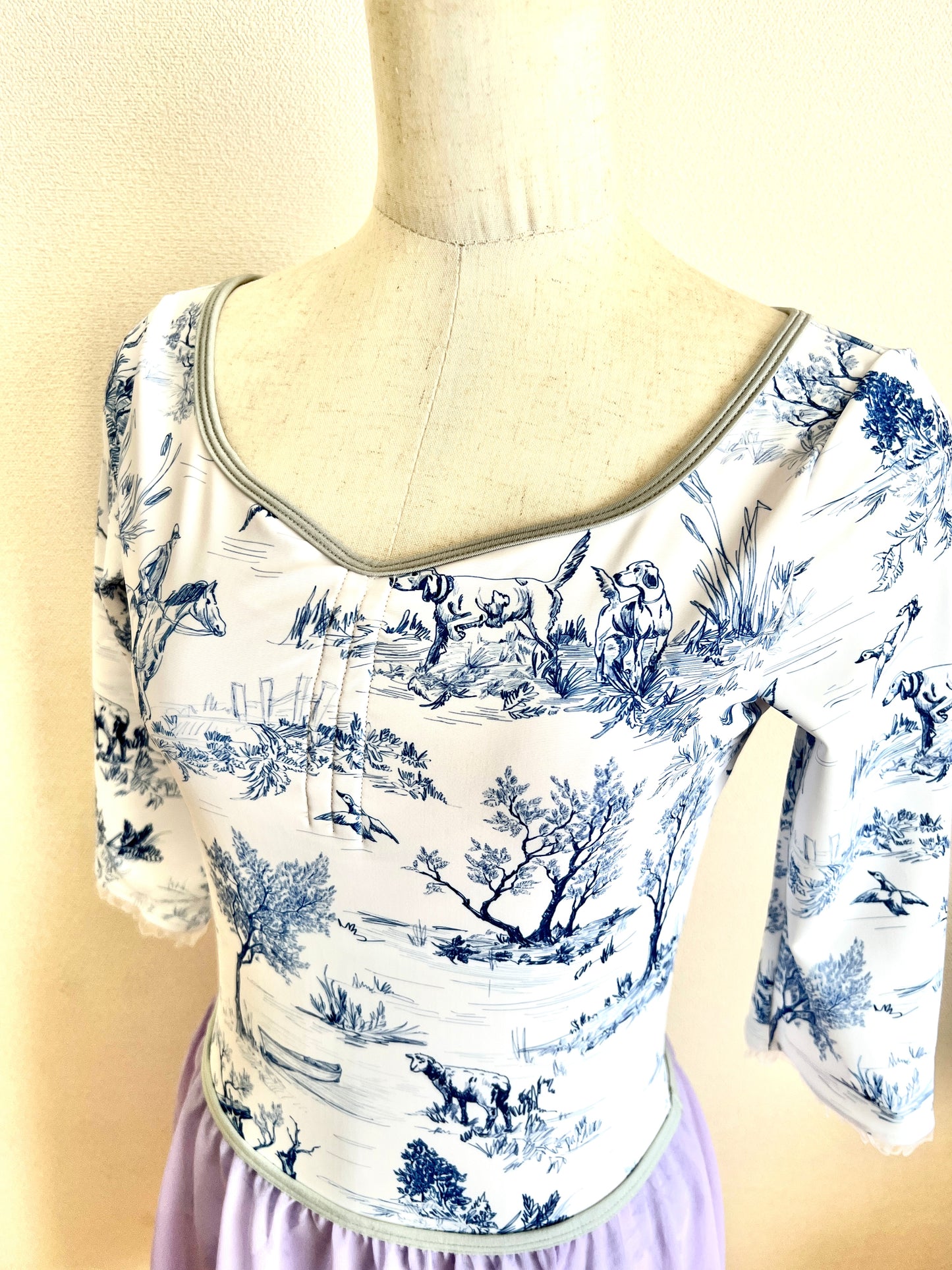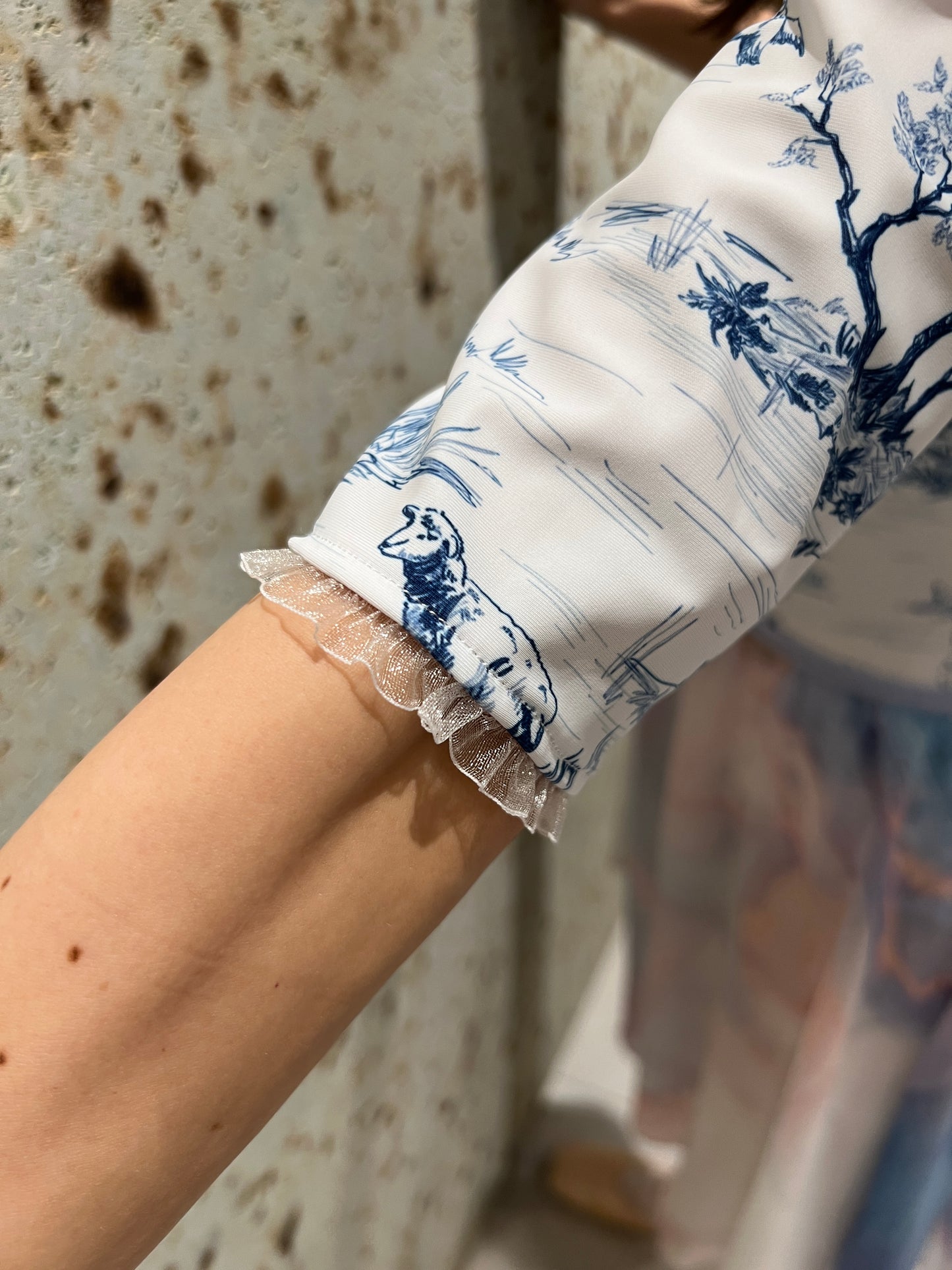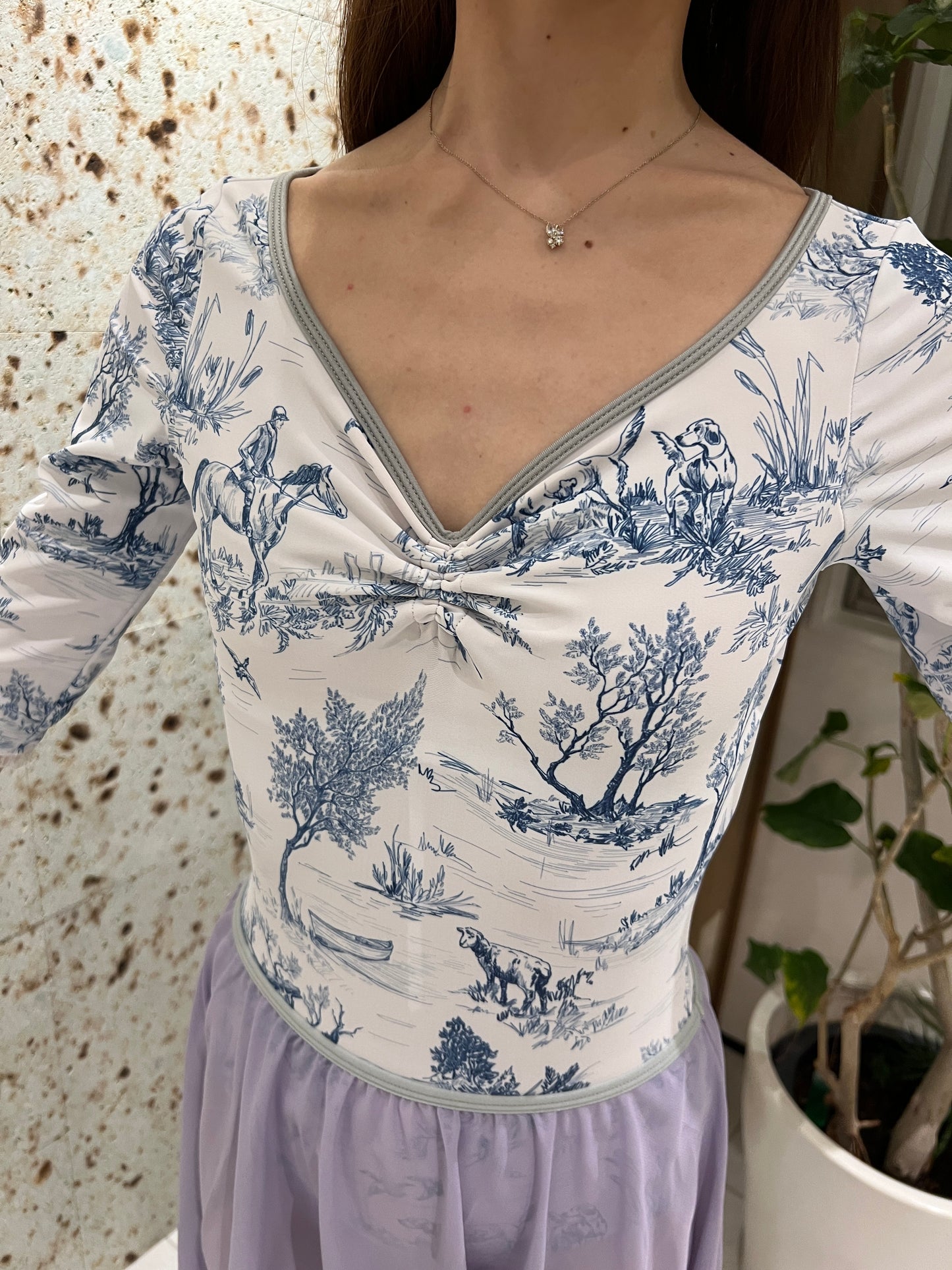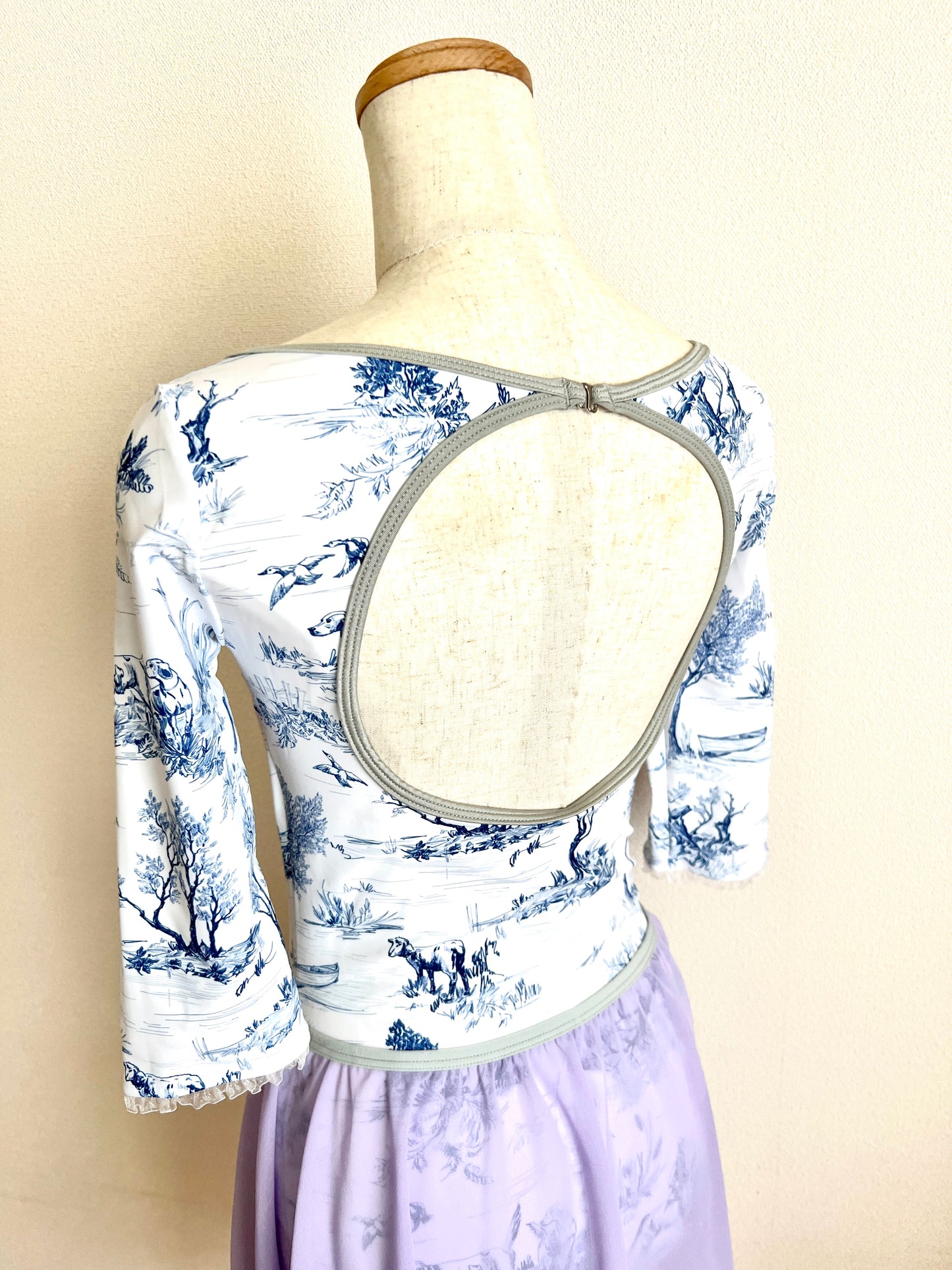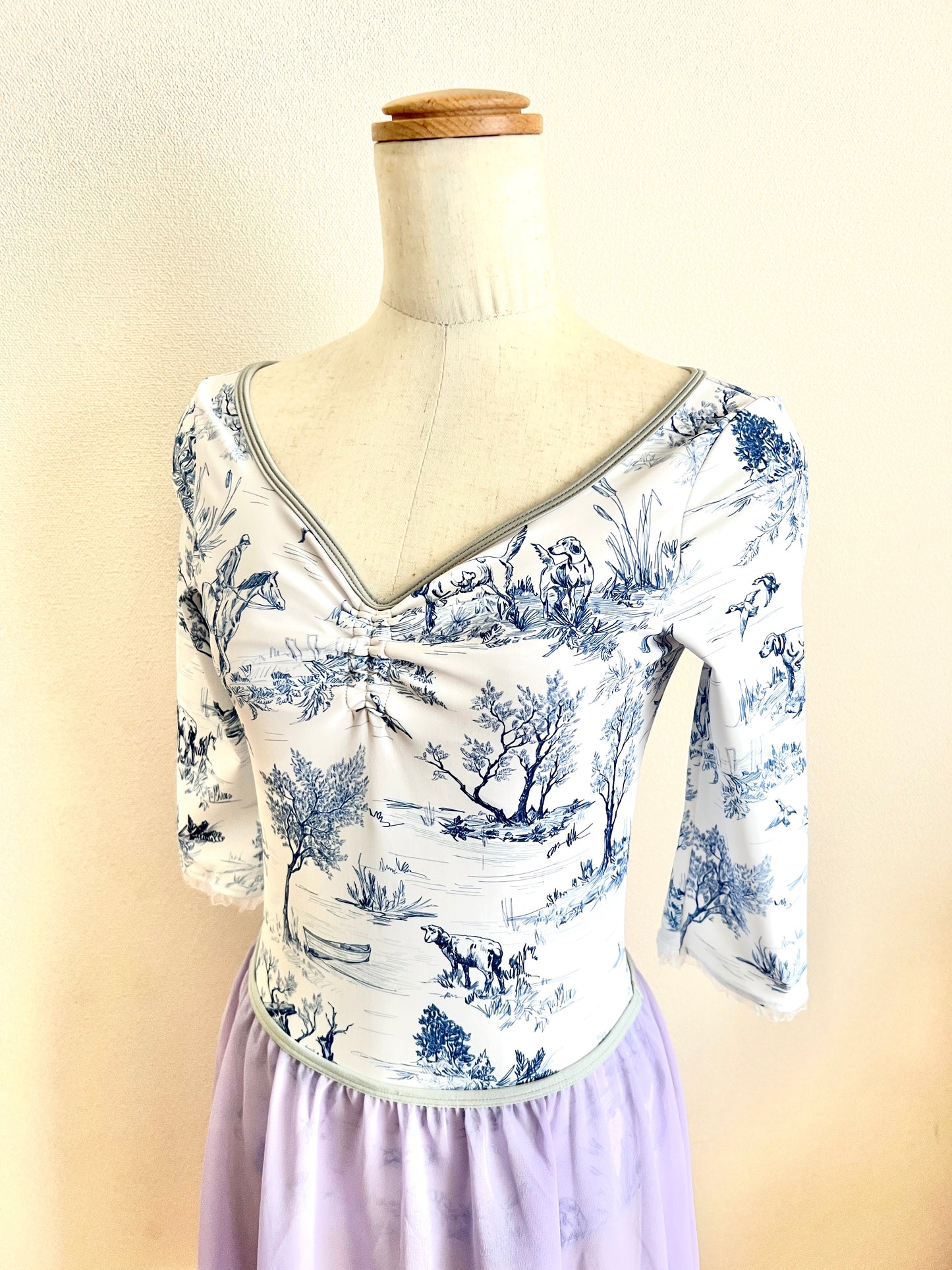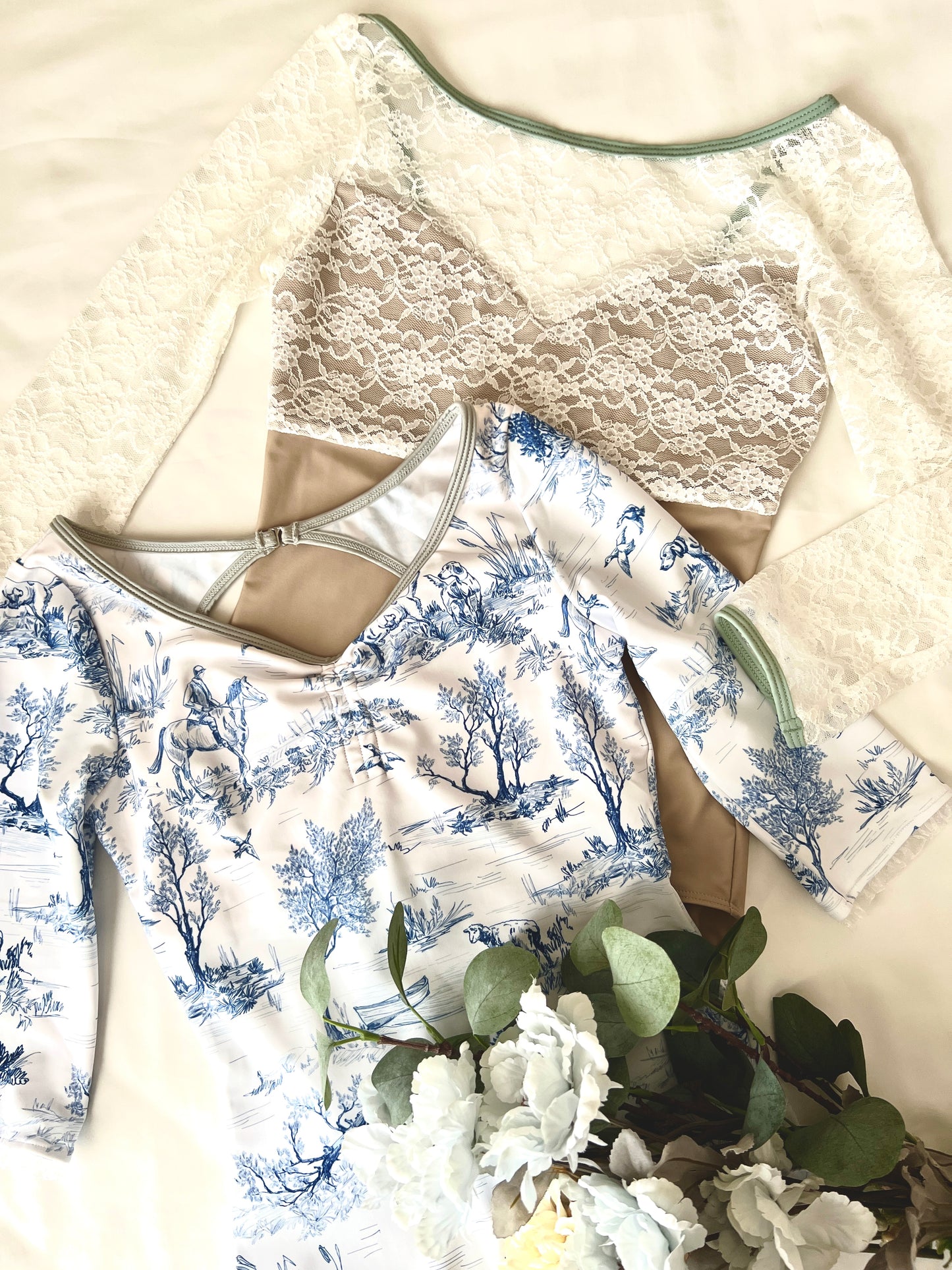 レオタードにはめずらしいフレンチトワル柄
レッスンではセパレートタイプ着用派で、レオタードは着ていなかったのですが、フレンチトワル柄に惹かれて、レオタードの全体像もわからぬまま、直感で購入しました。ゆったりとしたサイズ感で、背中が思いのほか開いていたので、白のスポーツブラを着用。お洒落なレオタードを着ている方々から注目を集めました。色ちがいがあればリピートしたいです。
他では絶対売っていない素敵なプリントのレオタードです。 袖のフリルや2wayに着られる胸元など細かいところまでこだわって作られていて周りからも絶賛されました。 生地はしっかりしていますが気持ちいい手触りで、汗じみも出来ません。 しばらくこればかり着てしまいそうです。
プリント柄がお洒落✨
動物柄がとても可愛いです!
胸の所に絞りが付いていて、きゅっと閉じるとVカットに、そのまま伸ばしておけばラウンド型になって2wayで楽しめるのが嬉しいです。袖回りは少し緩い作りになってるので、これからの暑い季節でも着れるかなと思ってます。袖のちょこんと付いてるフリルが可愛い!生地は無地のレオタードよりしっかりした感じがします。